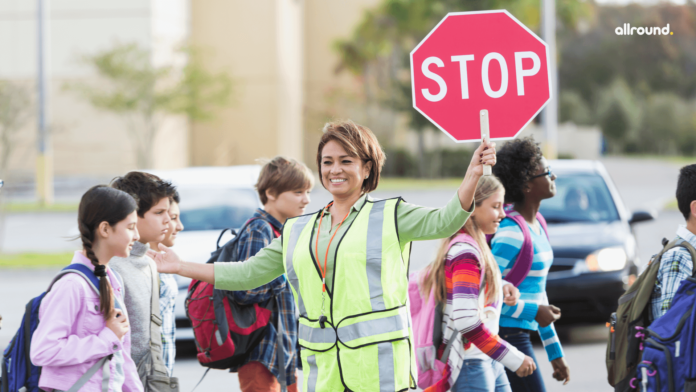 When we decide how we have to drop and pick up our child from school considering the child's safety is the first and the foremost thing. Parents must teach their children what precautions they should take while going out of home, especially for school. These precautions can help your child to minimise traffic accidents.
Discuss and Follow Safety Rules With Children
If you can take your child to that place and practice during off-season time.
Tell your child to use zebra crossing while crossing the road. Use a bridge to cross the road if there is any presence there. Tell them not to cross the road in a jury.
Don't Break Safety Rules Because You're Late
We are human beings and we often get late. Getting late makes us anxious and we hurry to reach quicker. Most accidents happen due to this reason. Teach your child not to be anxious even in turbulent times. Tell them the benefits of remaining calm in tough situations.
Follow the Traffic Rules in School Area
When the vehicles became very cheap every person started buying them. Due to the easy approach of vehicles, traffic started to increase in the world. This over traffic leads to severe accidents. William P. Eno was a person who invented the traffic rules to confirm safety.
Before going out on the road in a vehicle or without a vehicle you should not forget the traffic rules. This will help your child to stay safe.
Public and traffic wardens
Kids are not as mature as elders are. Drivers should not over speed their vehicles in populated areas, especially where kids are around. The traffic wardens should be present in the areas which are more sensitive to accidents. Heavy fines should be done to control those who do not take care of road safety rules.Children should remember the colour and number of their buses to not get in the wrong vehicle. In short, we ought to be very conscious once we go out on the road. Road accidents have taken millions of lives daily. We should keep the maintenance of our vehicle good.
Some reports about traffic accidents in the world
The United nation general assembly has set the target to reduce the global number of deaths due to traffic injuries by 2030. Young adults aged 5 to 29 years are the most affected by the traffic accidents.